Yamaha Aventage RX-A8A 11.2Ch. 8K Atmos Network AV Receiver
SKU:
Yamaha Aventage RX-A8A
Yamaha Aventage RX-A8A 11.2Ch. 8K Atmos Network AV Receiver
12 + 6 Months Warranty ( Need To Online Registration Within 60 Days On Yamaha Malaysia Website After Purchased )

11.2 channels
150 W (8 Ω, 20 Hz - 20 kHz, 2 channel driven)
Dolby Atmos, DTS:X, Auro 3D capable
HDR10, HDR10+, Dolby Vision, 4K Upscaling, 8K Passthrough
AirPlay 2, MusicCast
Ethernet, Wi-Fi, Bluetooth
USB and Phono inputs
18 Months Warranty By Yamaha Malaysia

* Free Tacima CS947 6 Way Mains Conditioner
* Free Yamaha NS-IC800 Atmos Ceiling Speaker (Pair)
* Free Yamaha MusicCast SUB 100 Wireless Subwoofer
* Free gift will be packed nicely in the product's box for shipping option
* 如果需要邮寄,我们将会把赠品放进产品包装内。


RX-A8A

A8A - 11.2 ch Ultimate quality AVENTAGE with Surround:AI™, HDMI™ 7-in/3-out, the latest QCS407.
11.2 channel powerful surround sound with Zone2/3/4
Wi-Fi, Bluetooth®, AirPlay 2, Spotify Connect and MusicCast multi-room audio
AURO-3D®
Dolby Atmos® and DTS:X® with CINEMA DSP HD3
SURROUND:AI automatically optimizes the surround effect in real time
HDMI™ 7 in/3 out, 8K60Hz, 4K120Hz, HDR10+
Dedicated gaming function(ALLM,VRR,QMS,QFT) via FW update
Dual ESS SABRE ES9026PRO Ultra DAC for the ultimate high performance conversion
YPAO™-R.S.C. with 3D, multi-point measurement, precision EQ and low frequency mode
Voice control with Alexa and Google Assistant devices. *Availability varies by region
The A8A is our most innovative model yet. This AV receiver incorporates cutting-edge components and technology for home cinema unlike anything you've ever experienced. Lose yourself in room-filling sound and crystal clear picture.
BREATHTAKING SOUND
Flagship-Quality Parts
The A8A incorporates the CX/MX-A5200's concept, architecture, and materials for elevated performance. Double bottom plate ensures stability for unnecessary vibrations, while the thick copper foil for the circuit board achieves lower impedance. This AV receiver also comes equipped with a customized capacitor and 11ch capability.
High-Quality Digital Components
Qualcomm® QCS407 takes your AV receiver's audio performance to the next level with support for Dolby Atmos® and DTS:X®. Dual SABRE ES9026 PROs minimize noise to make even the most delicate sounds rich and provides superior signal-to-noise ratio and high dynamic range for professional quality audio.
SURROUND:AI™
Analyses the scene of the entertainment content and optimizes the surround effect of distinct sound elements such as background music, dialogue, and sound effects. It's like having a professional sound engineer tune the sound according to the scene. 64-bit processing with Qualcomm® QCS407.
AURO-3D®
Bring your entertainment experience to the next level with immersive audio that accurately reproduces 3D sound with superior effect across any content. Gain entry into a world where every breath-taking moment is not only heard but also felt.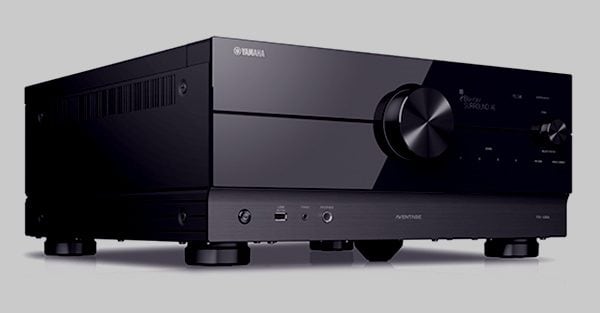 MOVIES AND GAMES LIKE NEVER BEFORE
8K/60Hz, 4K/120Hz
Enables a higher resolution and refresh rate, giving you a smoother and more realistic viewing experience.
HDR10+
Provides deeper contrast and more realistic images that stay true to the creators' intent.
Gaming-dedicated Functions (ALLM,VRR,QMS,QFT)*
Ensures seamless motion and transitions to enhance your performance.
HDMI Multiple Input with latest Technology
Multiple HDMI input will equally support the latest HDMI technology to allow next-gen gaming consoles to be connected at the same time.
*These functions are available via firmware update.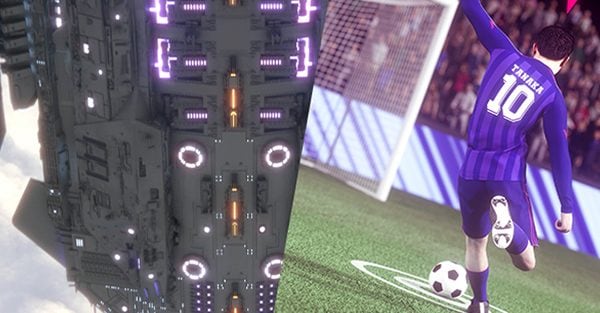 SIMPLE TO SET UP, SIMPLE TO USE
SIMPLE TO SET UP, SIMPLE TO USE
MusicCast App
Explore the power of multi-room audio, access your sources and streaming devices, and control your AV receiver, all through your smartphone.
Voice Control
Works with Alexa and Google Assistant, so your AV receiver is always at your command. Through AirPlay 2, you can stream your music via voice control operation Siri from Apple iOS device. *Availability varies by region.
AV Setup Guide App
Offers expert guidance through installation, cable connections, and various other settings.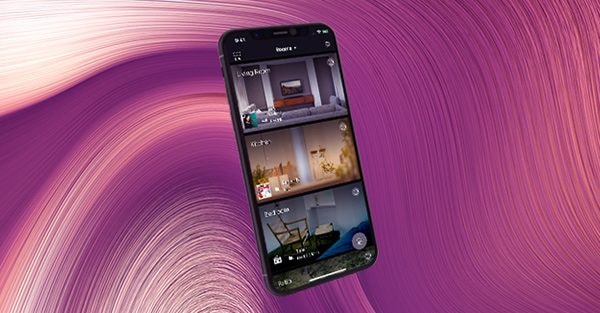 DESIGNED FOR YOUR SPACE
YPAO™-R.S.C. with multi-point measurement and precision EQ
Calibrates sound to your room by analyzing room acoustics and measuring speaker characteristics. This feature also optimizes sound parameters for maximum performance from SURROUND:AI™, Dolby Atmos® and DTS:X®.
Compatible with Wireless Rear Speaker
Gives you the freedom to arrange your rear speakers wirelessly to suit your home décor by adding Yamaha wireless speaker MusicCast 20 or MusicCast 50.
Dynamic and Compelling Design
Classic Yamaha craftsmanship meets cutting-edge design. Every piece has been carefully crafted to ensure this AV receiver looks and sounds perfect in your home.

Yamaha RX-A8A Specs
Amplifier
Channels 11.2
Power Output per Channel 2-Channel Driven:
150 W at 8 Ohms / 20 Hz to 20 kHz / 0.06% THD
165 W at 8 Ohms / 1 kHz / 0.9% THD
1-Channel Driven:
185 W at 8 Ohms / 1 kHz / 0.9% THD
200 W at 6 Ohms / 1 kHz / 0.9% THD
230 W at 4 Ohms / 1 kHz / 0.9% THD
Frequency Response 10 Hz to 100 kHz +0/-3 dB (Direct, Pure Mode)
Speaker Impedance 4 to 8 Ohms
Tone Control Bass (50 Hz): ±6.0 dB
Treble (20 kHz): ±6.0 dB
Damping Factor > 140
Audio Processing
DTS Compatibility DTS, DTS 96/24, DTS-HD High Resolution, DTS-HD Master Audio, DTS:X
Dolby Compatibility Dolby Atmos, Dolby Digital, Dolby Digital Plus, Dolby TrueHD
Auro 3D Support No
Upmixing Technology DTS Neural:X, Dolby Atmos Height Virtualization Technology
Supported File Formats 11.2 MHz DSD, 2.8 MHz DSD, 5.6 MHz DSD, AAC, AIFF, ALAC, FLAC, MP3, WAV, WMA
DAC 384 kHz / 32-Bit (ESS SABRE ES9026PRO)
Video
HDR Compatibility HDR10, Dolby Vision, Hybrid Log Gamma
Pass-Through Support 4K60p
Upscaling None
GUI Yes
Connectivity
Rear A/V Inputs 7 x HDMI 2.1
1 x 3RCA Component
2 x RCA Composite
3 x Optical TOSLINK
2 x Digital Coaxial
1 x Stereo XLR
5 x Stereo RCA
1 x Stereo RCA (Phono) with Ground Screw
Rear A/V Outputs 3 x HDMI 2.1
1 x Stereo XLR Pre-Out
1 x 11-Channel RCA Pre-Out
1 x Stereo RCA Zone 2
1 x Stereo RCA Zone 3
2 x RCA Subwoofer
Front I/O 1 x USB Type-A
1 x 1/4" / 6.35 mm Headphone Output
1 x 1/8" / 3.5 mm Setup Mic Input
Other Rear I/O 1 x FM Antenna Terminal Input
1 x AM Antenna Terminal Input
2 x Bluetooth/Wi-Fi Antenna Terminal
2 x 1/8" / 3.5 mm (12 V Trigger) Output
1 x 1/8" / 3.5 mm (Remote) Input
1 x 1/8" / 3.5 mm (Remote) Output
1 x RJ45 (Ethernet)
Speaker Connectors 13 x Binding Post Pairs
HDCP Support Version 2.3
HDMI Compression Modes Not Specified by Manufacturer
Audio Return Channel (ARC) ARC, eARC
HDMI CEC Yes
Media Card Slot None
Bi-Amp Capability Yes
Input Impedance Phono: 47 Kilohms
RCA: 47 Kilohms
XLR: 200 Kilohms
Input Sensitivity Phono: 4.5 mV
RCA: 250 mV
XLR (Attenuator Off): 260 mV
XLR (Attenuator On): 520 mV
Rated Output / Impedance Pre-Out, Subwoofer Pre-Out: 1 V / 470 Ohms
Zone 2 Line-Out, Zone 3 Line-Out: 470 mV / 470 Ohms
Analog: 2 V / 470 Ohms
Signal to Noise Ratio Phono: 95 dB (Direct Mode / IHF-A)
Pre-Amp: 110 dB (Direct Mode / IHF-A)
Wireless Connectivity
Wi-Fi Wi-Fi 5 (802.11ac); Dual-Band (2.4 & 5 GHz)
Wireless Security AES, WEP, WPA2-PSK
Bluetooth 4.2
Bluetooth Profiles A2DP, AVRCP
Supported Audio Codecs AAC, SBC
Bluetooth Range 32.8' / 10 m
Wireless Audio Protocols AirPlay 2, MusicCast
Control
Virtual Assistant Support Amazon Alexa, Apple Siri, Google Assistant
Tuner Section
Tuner Type AM, FM
Number of Tuner Presets FM: 40 Stations
Radio Frequencies AM: 530 to 1710 kHz
FM: 87.5 to 107.9 MHz
Sensitivity FM Mono at 50 dB: 3 µV / 20.8 dBf
Signal to Noise Ratio FM:
68 dB (Stereo)
69 dB (Mono)
Power
AC Input Power 240 VAC, 50/60 Hz
Power Consumption Active: 600 W
Network Standby: 3 W
CEC Standby: 1.9 W
Bluetooth Standby: 1.7 W
Standby: 0.4 W
Physical
Dimensions (W x H x D) 17.1 x 7.6 x 18.8" / 43.5 x 19.2 x 47.7 cm
17.1 x 10.7 x 18.8" / 43.5 x 27.1 x 47.7 cm (Antenna Up)
Weight 47.2 lb / 21.4 kg
Yamaha RX-A8A Specs
Amplifier
Channels 11.2
Power Output per Channel 2-Channel Driven:
150 W at 8 Ohms / 20 Hz to 20 kHz / 0.06% THD
165 W at 8 Ohms / 1 kHz / 0.9% THD
1-Channel Driven:
185 W at 8 Ohms / 1 kHz / 0.9% THD
200 W at 6 Ohms / 1 kHz / 0.9% THD
230 W at 4 Ohms / 1 kHz / 0.9% THD
Frequency Response 10 Hz to 100 kHz +0/-3 dB (Direct, Pure Mode)
Speaker Impedance 4 to 8 Ohms
Tone Control Bass (50 Hz): ±6.0 dB
Treble (20 kHz): ±6.0 dB
Damping Factor > 140
Audio Processing
DTS Compatibility DTS, DTS 96/24, DTS-HD High Resolution, DTS-HD Master Audio, DTS:X
Dolby Compatibility Dolby Atmos, Dolby Digital, Dolby Digital Plus, Dolby TrueHD
Auro 3D Support No
Upmixing Technology DTS Neural:X, Dolby Atmos Height Virtualization Technology
Supported File Formats 11.2 MHz DSD, 2.8 MHz DSD, 5.6 MHz DSD, AAC, AIFF, ALAC, FLAC, MP3, WAV, WMA
DAC 384 kHz / 32-Bit (ESS SABRE ES9026PRO)
Video
HDR Compatibility HDR10, Dolby Vision, Hybrid Log Gamma
Pass-Through Support 4K60p
Upscaling None
GUI Yes
Connectivity
Rear A/V Inputs 7 x HDMI 2.1
1 x 3RCA Component
2 x RCA Composite
3 x Optical TOSLINK
2 x Digital Coaxial
1 x Stereo XLR
5 x Stereo RCA
1 x Stereo RCA (Phono) with Ground Screw
Rear A/V Outputs 3 x HDMI 2.1
1 x Stereo XLR Pre-Out
1 x 11-Channel RCA Pre-Out
1 x Stereo RCA Zone 2
1 x Stereo RCA Zone 3
2 x RCA Subwoofer
Front I/O 1 x USB Type-A
1 x 1/4" / 6.35 mm Headphone Output
1 x 1/8" / 3.5 mm Setup Mic Input
Other Rear I/O 1 x FM Antenna Terminal Input
1 x AM Antenna Terminal Input
2 x Bluetooth/Wi-Fi Antenna Terminal
2 x 1/8" / 3.5 mm (12 V Trigger) Output
1 x 1/8" / 3.5 mm (Remote) Input
1 x 1/8" / 3.5 mm (Remote) Output
1 x RJ45 (Ethernet)
Speaker Connectors 13 x Binding Post Pairs
HDCP Support Version 2.3
HDMI Compression Modes Not Specified by Manufacturer
Audio Return Channel (ARC) ARC, eARC
HDMI CEC Yes
Media Card Slot None
Bi-Amp Capability Yes
Input Impedance Phono: 47 Kilohms
RCA: 47 Kilohms
XLR: 200 Kilohms
Input Sensitivity Phono: 4.5 mV
RCA: 250 mV
XLR (Attenuator Off): 260 mV
XLR (Attenuator On): 520 mV
Rated Output / Impedance Pre-Out, Subwoofer Pre-Out: 1 V / 470 Ohms
Zone 2 Line-Out, Zone 3 Line-Out: 470 mV / 470 Ohms
Analog: 2 V / 470 Ohms
Signal to Noise Ratio Phono: 95 dB (Direct Mode / IHF-A)
Pre-Amp: 110 dB (Direct Mode / IHF-A)
Wireless Connectivity
Wi-Fi Wi-Fi 5 (802.11ac); Dual-Band (2.4 & 5 GHz)
Wireless Security AES, WEP, WPA2-PSK
Bluetooth 4.2
Bluetooth Profiles A2DP, AVRCP
Supported Audio Codecs AAC, SBC
Bluetooth Range 32.8' / 10 m
Wireless Audio Protocols AirPlay 2, MusicCast
Control
Virtual Assistant Support Amazon Alexa, Apple Siri, Google Assistant
Tuner Section
Tuner Type AM, FM
Number of Tuner Presets FM: 40 Stations
Radio Frequencies AM: 530 to 1710 kHz
FM: 87.5 to 107.9 MHz
Sensitivity FM Mono at 50 dB: 3 µV / 20.8 dBf
Signal to Noise Ratio FM:
68 dB (Stereo)
69 dB (Mono)
Power
AC Input Power 240 VAC, 50/60 Hz
Power Consumption Active: 600 W
Network Standby: 3 W
CEC Standby: 1.9 W
Bluetooth Standby: 1.7 W
Standby: 0.4 W
Physical
Dimensions (W x H x D) 17.1 x 7.6 x 18.8" / 43.5 x 19.2 x 47.7 cm
17.1 x 10.7 x 18.8" / 43.5 x 27.1 x 47.7 cm (Antenna Up)
Weight 47.2 lb / 21.4 kg