KEF LSX Wireless Music System
SKU:
KEF LSX
LSX Wireless Music System Brand New

The system comes with a choice of five colours

Magazine & YouTube Review Available Now, Please Press Review Button Below.
LSX
Give your music the space it deserves.
The convenience and connectivity of wireless. The emotion and detail of true high-resolution stereo. And all from a compact system designed to fit almost anywhere. LSX is the speaker system for the way we listen today.
您的音樂,值得更寬廣真切的展演舞台
輕鬆擁有無線功能所帶來配對連結的便利性,無限享受高解析立體聲所傳達出的豐富情感和清澈音線。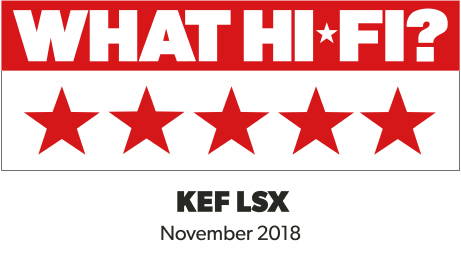 Play anything. Hear everything.
From streaming to gaming, from TV to multi-room music, LSX is designed for all your home entertainment needs. Play what you like, how you like, where you like – and experience it all in glorious high-resolution stereo.
自在聆聽 臻善臻美
從影音串流到電玩遊戲,從電視到多室空間音訊播放,LSX 所具備的智慧功能將大大滿足您所有家庭娛樂需求。就是要您自在享受音樂,隨心所欲、體驗無與倫比的高解析好音質立體聲。
Stereo.
Feel the performance.
With two speakers positioned apart from each other, you'll experience music as a 3D soundstage, with the pin-point imaging and sense of presence that one-box systems miss. It's the difference between just hearing music, and really feeling it.
立體聲如臨其境
將兩個揚聲器放在對等位置,即可體驗 3D 聲場的絕佳音樂,精準的聲音定位與現場感,絕非單音箱系統所能比擬,不僅只是聽見,更彷彿實際親臨現場,切身感受音樂的暢快美妙。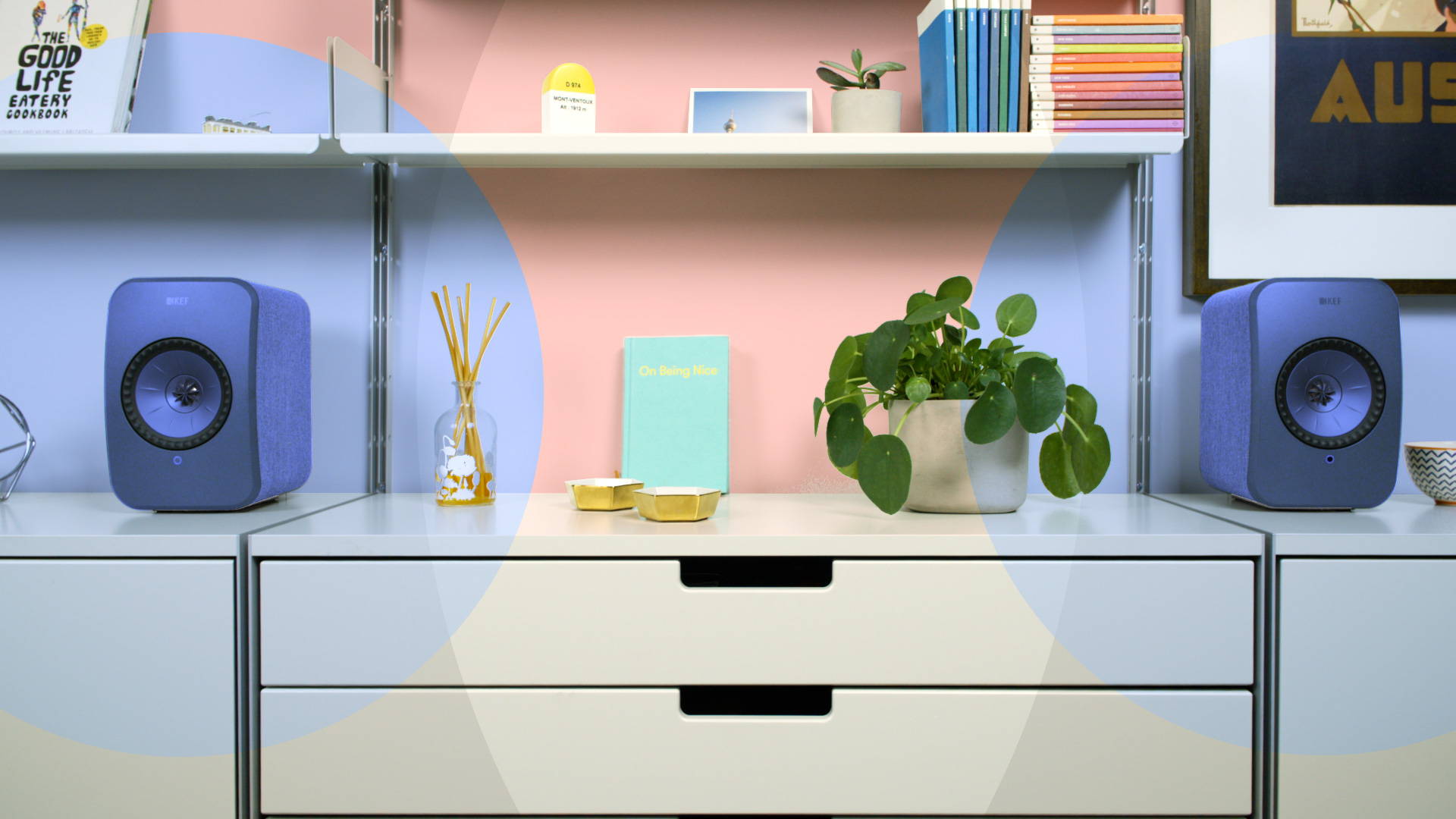 Apple AirPlay 2*
LSX comes with Apple AirPlay 2 which, from a simple screen tap or request to Siri, unlocks the world of multi-room audio. You can wirelessly stream all your favourite music apps to your whole home with seamless control from your iPhone, iPad, and Mac.
(*available in early 2019)
LSX 配有 Apple AirPlay 2 ,透過你的 iPhone,iPad,或是蘋果的裝置,輕觸螢幕或透過 Siri 操作,便可以敞開多室空間音響的大門,提供無縫接軌的控制功能,讓家中每個角落都能享有無限美好的音樂感動。(*2019年年初啟用)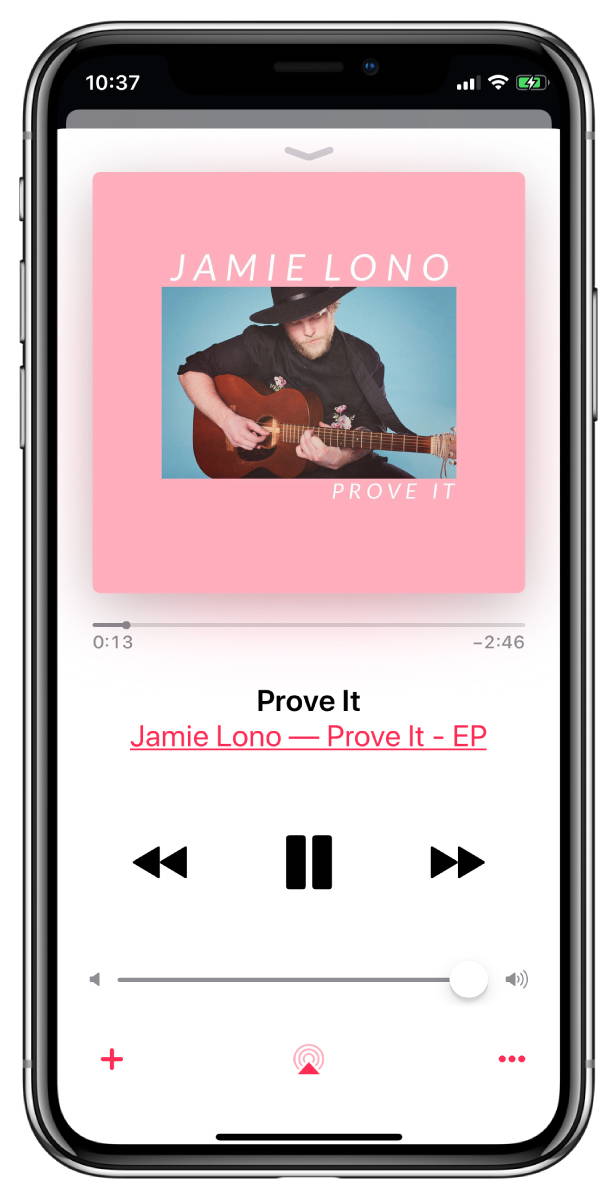 All the music on earth.
With Spotify Connect and Tidal built in, all the music you love is at your fingertips. Stream from the cloud, or directly from a NAS drive or a computer through DLNA fully wirelessly at 48kHz/24bit resolution (or 96kHz/24bit using optional wired connection). Or simply use Bluetooth.
輕鬆聆聽來自世界各地的音樂美好
透過內建的 Spotify Connect 和 Tidal 應用程式,所有喜愛的音樂輕鬆在指尖就能掌握。還能透過DLNA以 48kHz/24bit 解析度(若透過選配的有線連接,可達 96kHz / 24bit 解析度)從雲端、NAS、或是電腦無線擷取音樂檔案,或者直接使用藍芽連接。

Easy listening.
With LSX, nothing gets between you and the music. Connecting to Wi-Fi takes moments with the KEF Control app and keeps abreast of the latest firmware, so your speakers are future-proofed and always up to date.
輕鬆聆聽
擁有LSX,讓您和音樂之間再沒有隔閡。使用KEF control應用程式,片刻即能連結網路,並隨時檢測最新可用的軟體,讓您的系統與未來即時同步,保持在最新狀態。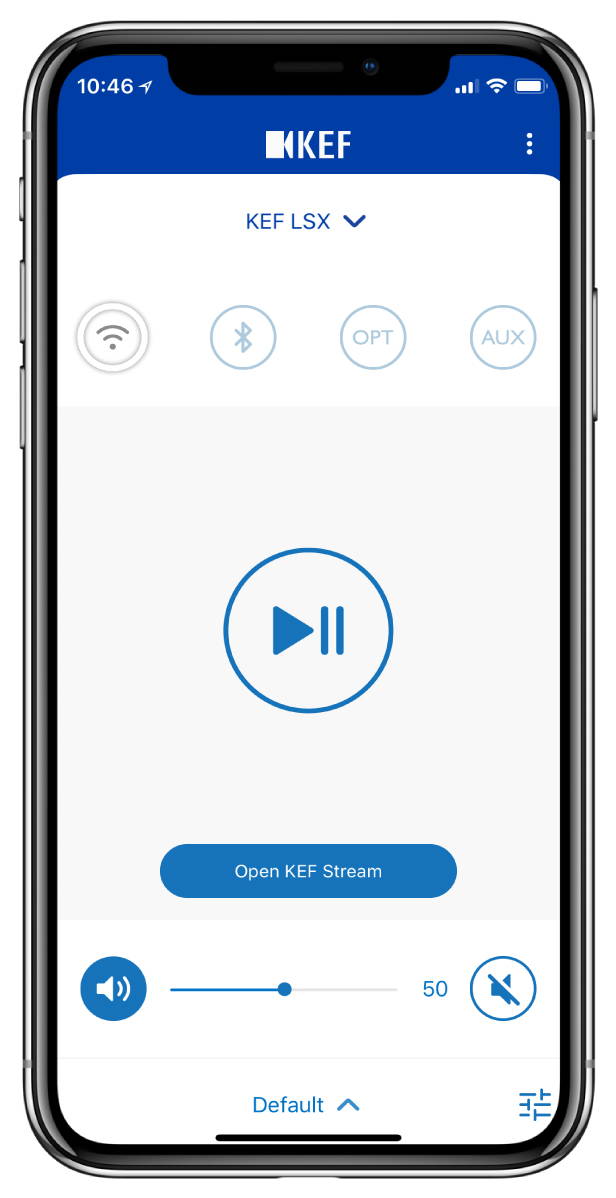 SOUND
LSX utilises KEF's advanced acoustic design technology, features that are usually reserved for much larger hi-fi speakers. Get ready for goosebump-inducing levels of sonic realism and accuracy.
音質
LSX讓您輕鬆擁有大型Hi-fi才具備的KEF先進技術與設計,超乎想像的聲音真實感和準確性,絕對讓您讚嘆不已。
"A neat, compact and entertaining all-in-one system of rare sonic quality." — 2018
WHAT HI-FI? SOUND AND VISION
"Outstanding… The stereo image is perfect" — 2018
DIAPASON D'OR
Uni-Q.
The sweet spot just got a lot wider.
LSX comes with KEF's breakthrough Uni-Q driver array. By placing the tweeter at the centre of the midrange and bass cone, it radically improves stereo imaging. This not only makes music sound clear, detailed and lifelike, it does so across a wider listening area.
Uni-Q
讓最佳聆聽位置更寬廣
LSX 搭載 KEF 劃時代的 Uni-Q 單體,透過將高音和中低音單元作同軸共點排列的設計,徹底地改善立體聲成像效果。不僅能使音樂清晰透徹,細節豐富而生動,即使在更開闊的聆聽空間也有出色表現。
Contoured baffle.
Hear the music,not the speaker.
Optimised using Finite Element Analysis, LSX's contoured baffle improves sound dispersion, ensuring that sound waves travel outwards and are not reflected around the cabinet surface. The result? A purer sound, with less cabinet colouration.
圓弧造型前擋板:
聽見音樂真實的模樣,給你最純淨音色
以Finite Element Analysis 優化的圓弧造型前擋板,可改善聲波頻擴散情形,確保聲波向外傳遞,不會在箱體表面反射。降低箱體音染干擾,提供更純淨的音質。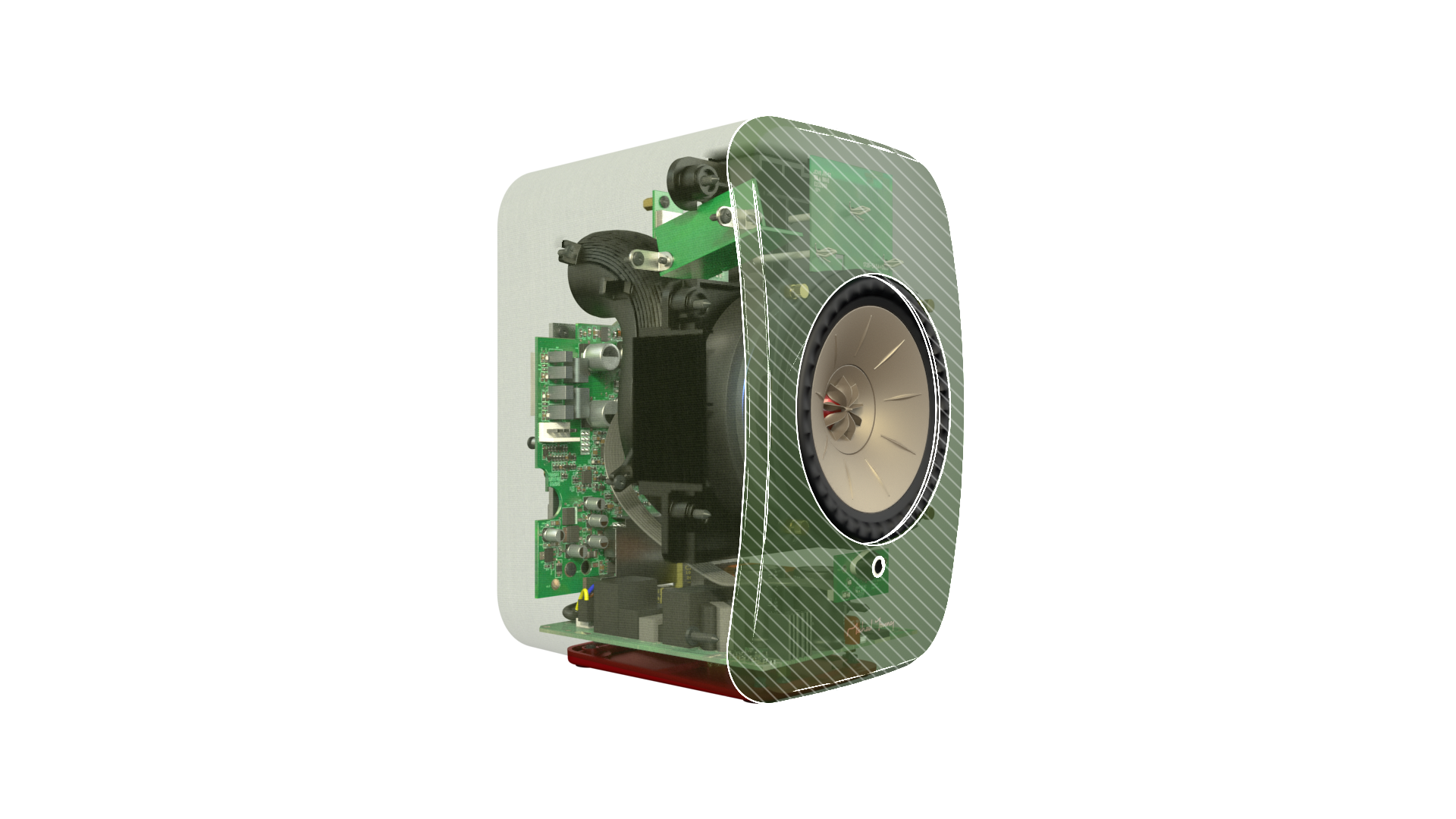 DSP.
Small speakers,big sound.
LSX uses KEF's Music Integrity Engine™ – bespoke Digital Signal Processing that helps the speakers deliver transparent bass with great extension, while reducing distortion. So you can fill your room with rich, full-bodied sound.
DSP
小音箱大音能
LSX 採用 KEF 的 Music Integrity EngineTM,此特製數位信號處理程序能幫助揚聲器提供清澈渾厚的低音延伸,同時降低失真,讓豐富飽滿的音質填滿您的空間。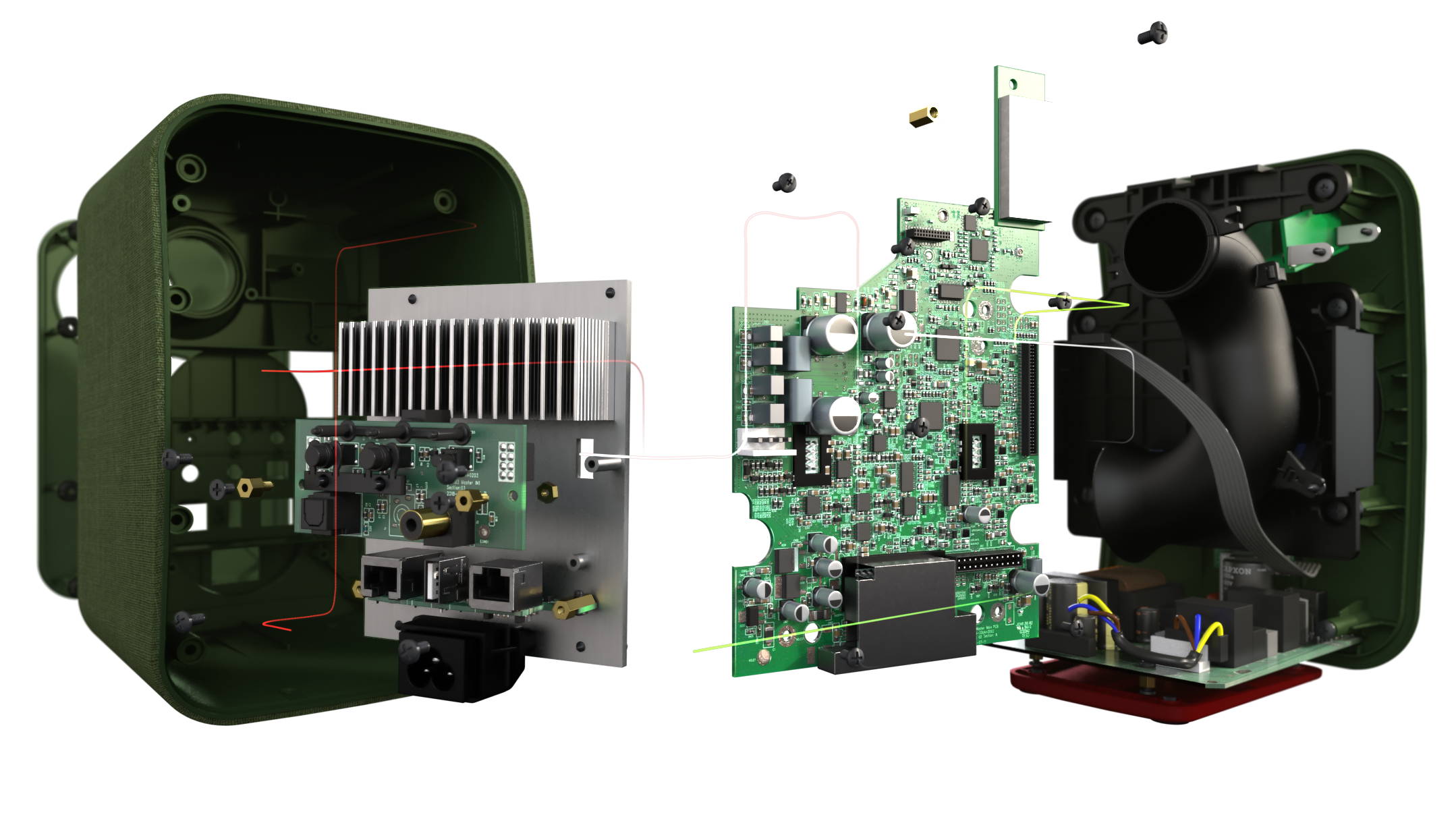 DESIGN
Compact, elegant and incredibly versatile, LSX looks great and fits comfortably into any setting. And with our intuitive apps, you'll be up and running in next to no time.
設計
精巧優雅的外型,靈活多變的功能,能搭配不同的空間設計,透過操作簡便的應用程式,輕鬆使用、品味絕對。
No cables. No compromise.
With no need for a cable to connect the two speakers, and no separate amps or other equipment to worry about, you can position them wherever you like. Wave goodbye to visual clutter, without sacrificing sound quality.
無線、無限
兩個揚聲器之間不須透過線材連接,也擺脫其他傳統Hi-fi器材的羈絆,擺放位置不受限,但音質絕不妥協。
Design by
Michael Young.
Overseen by renowned product designer Michael Young, LSX's design achieves a fine balance of form and function. Carefully considered details include port accent colours and a colour changing LED to subtly indicate which source is selected.
由著名的產品設計師 Michael Young 監製
由著名的產品設計師 Michael Young 監製,獨具匠心的材質選擇和精心搭配,充分展現form and function的完美平衡。鉅細彌遺地思考所有細節,如低音反射孔的顏色搭配,隨音源訊號而變色的LED顯示等。
Colours and fabrics.
Whatever your style, there's an LSX to match. The system comes with a choice of five colours, and is clad in an industrial fabric by Danish contemporary textile designer, Kvadrat. These fine details make the LSX pleasing to the touch, as well as appealing to the eye.
色彩與織品
精挑細選的五款色彩搭配,由丹麥當代紡織品設計師 Kvadrat 採工業面料設計而成,觸感舒適、外型亮眼且質感兼具,展現個人強烈風格。

DIMENSION (H X W X D)
240 x 155 x 180 mm (9.5 x 6.1 x 7.1in.)
WEIGHT
3.6kg (7.9lbs)
3.5kg (7.7lbs)
WI-FI NETWORK STANDARD & FREQUENCY BAND
Dual-band 2.4GHz/5GHz
IEEE 802.11a/b/g/n
DRIVER UNITS
Uni-Q driver array:
HF: 19mm (0.75in.) aluminium dome
LF/MF: 115mm (4.5in.) magnesium/aluminium alloy cone
INPUTS
2.4GHz/5GHz Dual-band Wi-Fi network
Bluetooth 4.2 with aptX® codec
TOSLINK Optical
3.5mm Auxiliary Input
RJ45 Ethernet (For network)
OUTPUT
Subwoofer Output
5V2A DC Output
AMPLIFIER OUTPUT POWER
LF: 70W HF: 30W
BLUETOOTH RANGE & MEMORY
10m
8 devices
BLUETOOTH FREQUENCY
2.402GHz - 2.48GHz
BLUETOOTH POWER
2.5mW (Bluetooth Class 2 Device)
RESOLUTION
Support up to 192kHz/24bit
Depending on source resolution
MASTER AND SLAVE SPEAKER CONNECTION
Wireless: Propriety 2.4GHz
Wired: RJ45 Ethernet
Depending on connection settings
MAXIMUM OUTPUT(SPL)
102dB
POWER INPUT
100 – 240VAC 50/60Hz
WIRELESS CONNECTIVITY
FREQUENCY RANGE
Frequency Range (-6dB)
Measured at 85dB/1m
49Hz - 47kHz (More bass extension)
52Hz - 47kHz (Standard)
55Hz - 47kHz (Less bass extension)
Depending on speaker settings
FREQUENCY RESPONSE
Frequency Response (±3dB)
Measured at 85dB/1m
54Hz - 28kHz (More bass extension)
59Hz - 28kHz (Standard)
69Hz - 28kHz (Less bass extension)
Depending on speaker settings
THIRD PARTY SUPPORT
Mounting inserts for supporting wall mount
Supports 3rd party remote programme
Supports IP Control
INPUTS
2.4GHz/5GHz Dual-band Wi-Fi network
Bluetooth 4.0 with aptX® codec
USB Type B
TOSLINK Optical
RCA Analog Line Level Input
10/100 Mbps RJ45 Ethernet (For network and service)
MASTER SPEAKER
SLAVE SPEAKER
DOWNLOADS
KEF LSX review
KEF shrinks its Award-winning all-in-one hi-fi system Tested at £1000 / $1100
By What Hi-Fi? November 29, 2018 Review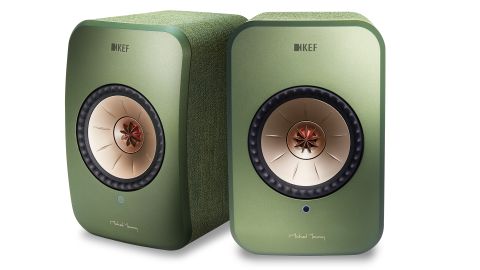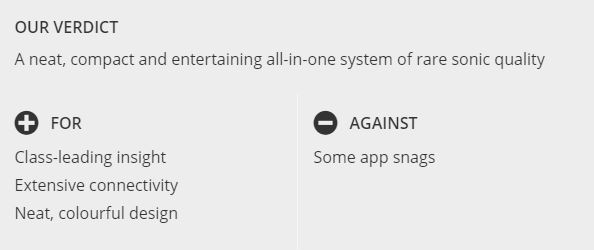 Scaling something down proportionally to create a smaller replica may work for model villages and food recipes, but in speaker design the rules aren't quite as simple.
KEF has shrunk its multi-Award-winning LS50 Wireless streaming system (£2000/$2200) down to make a miniature, half-price version, the KEF LSX at £1000/$1100.
The LSX shares its successful sibling's blueprint as an all-in-one hi-fi system: a network streamer, Bluetooth receiver and amplification within a pair of compact stereo speakers.
But creating the LSX isn't just a case of simply miniaturising everything in the LS50 Wireless' anatomy and cutting the price in half. In addition to the smaller cabinets, smaller Uni-Q driver arrays and smaller, 200W amplification, some changes have been made to cater for the price and size reduction.
Rather than combining a Class A/B circuit (to feed the tweeter) with a Class D module (to power the mid/bass unit) as the LS50 Wireless does, the LSX's amplification is purely Class D. Such a design is compact as well as being more power efficient. This reduces the need for large, bulky heatsinks and means KEF can keep the plastic cabinets (which used to be MDF on the LS50) as small as possible.
The LSX system loses a couple of its bigger sibling's connections: USB Type B (for computer and laptop hook-ups) and RCAs for connecting legacy hi-fi kit. But KEF has evolved its stereo speaker system concept on the LSX. Since the LS50 Wireless was launched last year, the company has developed its proprietary, wireless inter-speaker connection so, unlike that set-up, the LSX system doesn't require an ethernet cable to connect the two speakers.
The system can play hi-res files all the way up to 24-bit/192kHz, but will downsample to either 24-bit/48kHz if the speakers are connected to each other wirelessly or 24-bit/96kHz if you do decide to run the supplied ethernet cable between them.
Build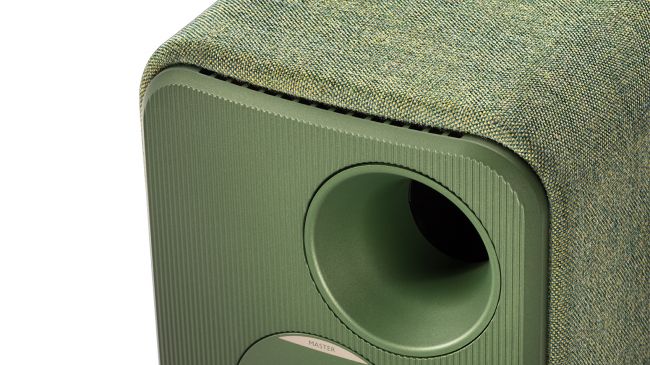 The LSX's 'miniature' description isn't just relative to its larger sibling. Each speaker is smaller than any passive stereo speaker we can recall testing, bookshelf-friendly and easily transported to another room.
The smaller proportions may make them less of an eyeful than their sibling, but they're no less bold. The LSX speakers see the return of KEF's distinct-looking Uni-Q driver array, in which a 19mm aluminium dome tweeter sits in the centre of a 10cm magnesium/aluminium mid/bass cone. And this time the cabinets are, bar the curved baffles, wrapped in an attractive woven fabric.
KEF has been involved in many design collaborations over the years – including the 'Nocturne by Marcel Wanders' edition of the LS50 Wireless, the multi-coloured KEF Muos by Ross Lovegrave, and KEF's Porsche Design Space One headphones. For the LSX system, KEF has had a helping hand from British designer Michael Young, whose signature is subtly printed on the olive green (with gold cone and red tweeter) version.
You can also opt for red with red cone and silver tweeter, blue with blue cone and silver tweeter or black with silver cone and red tweeter variants. There's also a fabric-less glossy white version with a silver cone and red tweeter.
Features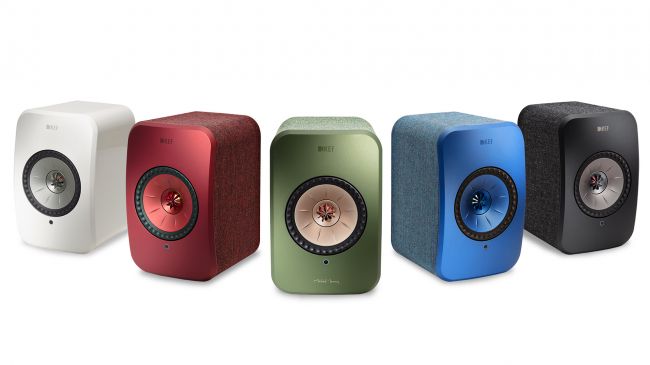 The LSX has many sources you'll want to make use of. Over ethernet or 2.4GHz/5GHz wi-fi, users can stream networked music via DLNA or from Tidal – all from within the KEF Stream app. Spotify Connect and aptX Bluetooth are due to be joined by Apple AirPlay 2 over the coming months.
While the LSX's master speaker overlooks its sibling's legacy RCA and USB type-B connections, its optical and 3.5mm aux inputs provide means to connect TVs and portable devices, while a subwoofer output offers the opportunity to add more bass to the system.
You can always add a bit more bass by tweaking the balance in the system's EQ settings, which can be found in KEF's Control app. The app is also used to get the LSX on your network, apply room settings, perform firmware updates and switch sources. The latter can also be performed via the supplied remote – as can volume adjustment – but the LSX lacks the on-speaker touch controls of its sibling.
We've mentioned two KEF apps (Stream and Control) in this review, because there are separate apps; one for set-up and control, and another for navigating network streaming. It feels unnecessary given how some rivals manage to integrate everything in one app, but at least you can easily switch between the two without having to open and close them.
Our biggest grumble is the Stream app has a tendency to trip up during playback from Tidal. It's not the end of the world, but the occasional dropout and delay stops it being a completely satisfactory user experience. Thankfully no such problems occur when we stream from our media server, although the interface does have a simplistic list view, rather than a grid view for browsing music libraries.
Sound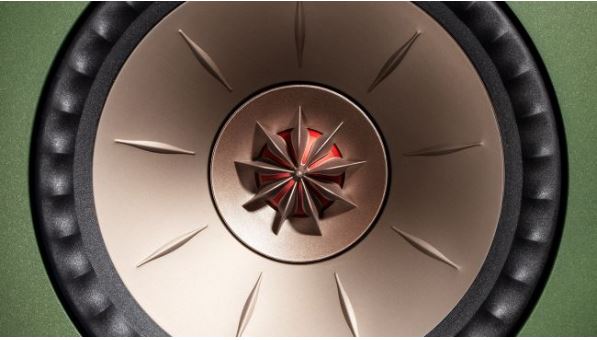 KEF is pitching the LSX as equally competitive for its price category as the LS50 Wireless is. We only need to hear the serene drum beat and guitar plucking duo of Nick Cave's Jubilee Street to know that these KEFs do, to borrow lyrics from the song, "practice what they preach". From the poised delivery of his first stanza, the LSX are clearly sonic descendants of the expressive, tonally-even and rhythmically astute LS50 Wireless.
The audible assortment of guitar notes, along with the varied emphasis upon each, is credit to the LSX's transparency, not only in the amount of detail it digs up but also the dynamic discretion it delivers. The placement of the crystal-clear vocal is given no less consideration than the bells that come in subtly beside it.
Warren Ellis's violin entrance pushes the soundstage's ceiling and inflates the presentation, while denser electrics and choral accompaniments busy the soundstage but don't overwhelm the LSX, which appears as comfortable in revealing layers as an expert trifle maker.
Timing is of the essence with any piece of hi-fi kit and, no doubt thanks in part to KEF's trademark-pending 'Music Integrity Engine' digital signal processing, which works to ensure accurate time alignment and phase coherence, the LSX has an assured approach to rhythms.
We switch to Olafur Arnalds' Ljósið, and the LSX really engages us. Smooth and bodied enough to bring a sweet lushness to the piano-playing, but insightful enough to reveal the varying weight on the keys as well as the slight coarseness in the accompanying violin, its rendition easily carries us through the track's duration.
While the LSX doesn't offer the absolute last word in dynamic expression, it offers variation that isn't bettered at this price point.
Despite the smaller mid/bass driver (10cm as opposed to 13cm) and cabinet volume, it shares its sibling's relative talent for bass performance. Whether it's punching out the potent beat opening to St Vincent's Los Angeles or pushing along the tubby yet tuneful bassline in Mac Miller's What's the Use?, the LSX's low frequency delivery is consistently taut, agile and lucid.
With Tidal streams, the LSX remains cohesive without feeling condensed. Play Shame's The Lick and the building swamp of electrics underneath thickens the presentation's consistency but doesn't drown out its clarity or that of the singer's deliberately prolonged pronunciation.
The LSX doesn't defy the scientific logic of smaller drivers and boxes equalling smaller sound, but that doesn't feel like a shortcoming, especially considering its soundstage is more expansive than that of its closest rival, the Naim Mu-so.
The undulating synthwave that undertows Thom Yorke's Has Ended (from the Suspiria remake) manages to be atmospheric and room-filling, although naturally the LS50 Wireless would be able to more impactfully mark the occasion with its greater power, scale and dynamic reach.
Verdict
That, and the extra connectivity, keeps the LS50 Wireless very much relevant in KEF's streaming system offering. But the presence of the LSX in the line-up feels almost as justified. Here, KEF has managed to squeeze much of its innovative system's performance and feature set into a more modest stature, offering the convenience and versatility of the tried-and-tested package at a much more accessible price that is relatively budget for an all-in hi-fi system.
Indeed, the LSX is a scaled-down, carefully crafted copycat of its sibling, and for that is just as triumphant. Take heed, rival systems, these miniature marvels are going to take some beating.
KEF LSX TECH SPECS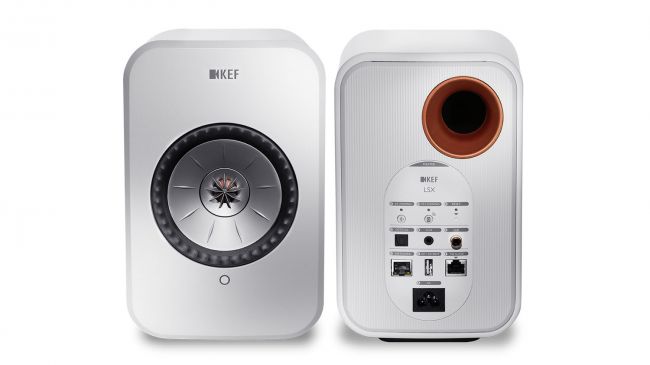 Hi-res support 24-bit/192kHz
Streaming Apple AirPlay 2 (coming), Spotify Connect (coming), Tidal
Bluetooth 4.2 with aptX
Finishes 5
Dimensions 24 x 15 x 18cm (each)
Weight 3.5kg (each)